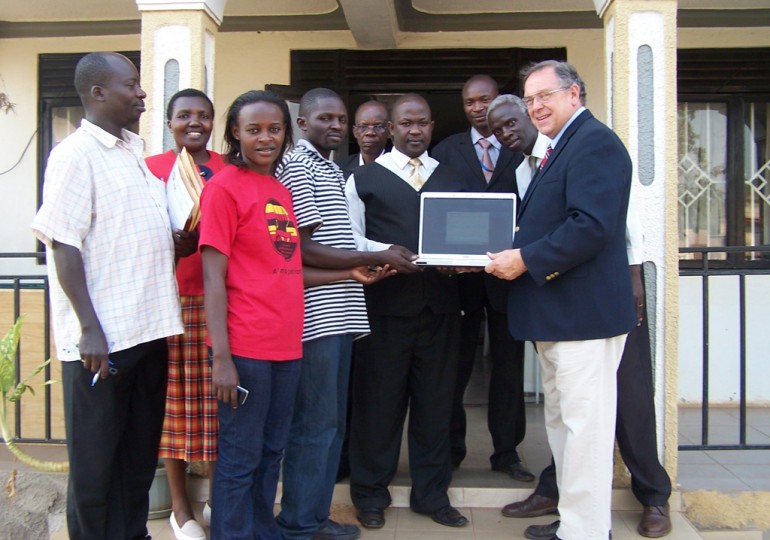 The Hearts & Hands Vocational School  in Kyenjojo, Uganda, provides spiritual and job-skills training for the young people of Kyenjojo District. The founders are Dr. Abel Waiswa, a wildlife veterinarian, and his wife Anita, who is the Kyenjojo District Youth Councillor.  On the beautiful 3-acre campus overlooking the town of Kyenjojo and the foothills of the Rwenzori Mountains, the school provides training in carpentry, tailoring, and computer skills.  The first class of 50 young men will start in January, 2015; the first class of 50 young women will start in September, 2015.
Support the growth of this ministry by donating towards these needs.
Select an image to view it larger.